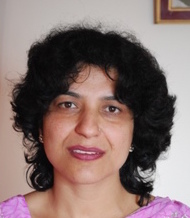 MESSAGE
(dated March 20th, 2015)
We meet to create memories and we depart to preserve them.
To meet and depart is the way of life but to depart and meet is the hope of life.
Well, in your own home I rise up, to shoulder the responsibility of extending you a hearty welcome.
On behalf of everyone at DAV, Lakkar Bazar I want to say "Welcome Home" Old boys association.
DAV, Lakkar Bazar is striving towards excellence and staff is putting in all the efforts to enhance and advance the reputation of our institution, our programmes, events & services are designed to encourage you to stay connected to your Alma mater.
Above all I would like you to take full advantage of association programs, make new friends and stay in touch with classmates and keep your connections to your Alma mater.
Anytime throughout the year you are invited to step in and give your valuable inputs. We do want to hear your thoughts and suggestions. This is your old boys association and we want to make it great! We all at DAV Lakkar Bazar wish you all the best and we hope to meet many of you at future alumni events. We hope you will remain a prideful member of old boys association.
I express my gratitude for your continue support of your Alma mater.
Respectfully
(Kamna Beri)
Principal
DAV Public School
Lakkar Bazar, Shimla